About Us


We have been providing construction services for individuals, families, builders and developers from the great North West to the Southeastern United States for more than 30 years.



Our legacy in building related business goes back several generations, from fathers to sons, from a time when integrity meant everything, when a handshake was all that was needed to seal an agreement.



We continue to embrace the same attitude of honesty and integrity in our business model today, always putting the customer first, providing to the customers needs and requirements.



For over 30 years, we have utilized our experience and expertise in the construction process of over 10,000 new homes, as well as several hundred commercial projects. From serving Southeastern Idaho families and businesses, after the Teton Dam disaster on June 5, 1976, to serving victims of hurricanes in Florida and South Carolina, our experienced professionals have the knowledge and expertise you expect and deserve on your jobsites.



Northwest Clean Site's ability to enhance cleanliness, safety and material management on each home site, has proven to provide builders and developers with reduced construction costs, decrease in construction "cycle time", and an unsurpassed clean "curb appeal" for potential purchasers.



Our management team knows the importance of each and every sale for a builder, and we understand that a builder "never gets a second chance to make a first impression".


Our services insures a clean and orderly jobsite which provides an inviting window to the potential purchaser, allowing them an opportunity to see quality in every step of the building process, insuring another level of confidence in the builder. We are dedicated to both the customer and the environment. Company vehicles and equipment are strictly maintained to reduce emissions, eliminate oil and fluid leaks, and ensure as quiet as possible operations.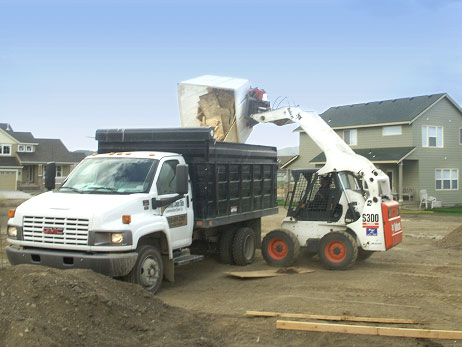 Our owners/operators are members of several "eco friendly" associations, including North Idaho Building Contractors Association, National Association of Home Builders, Greenworks Idaho, Washington State Recycling Association, and National Association of Realtors. Associations such as these provide incredible continuing education and training. We are licensed, bonded and insured. Owner credentials include but are not limited to unlimited general contracting license, residential builders license, certified home inspectors license and Real Estate Brokers license.